Denibi Barcelona took a nod to architecture, in structure that compliments and celebrates the woman's body. Earthy neutrals with a pop of royal blue added to the spring collection's color palette. An exclusive interview backstage amiss the hectic rush of hair and makeup , garments being steamed; I sat down with the designer – our chairs side by side in the rush of pre-runway preparations at New York Fashion Week.
What is the color palette of the SS18 collection? "Neutral tones, whites, and the greens represent our connection with minimalism. The pop of color represents our connection with Barcelona. Barcelona is a very vibrant city, so in every collection we always make sure to there is a little bit of color. Our base and consistency is going to be minimalism."
What inspired the Denibi SS18 collection? "In this collection you'll see dresses with architectural references which are inspired by a vague image of the city of Barcelona. I don't really like to literally be inspired by a building and do a literal interpretation of it; I just want a vague memory of a building and turn it into a dress. That is basically where the inspiration comes from."
What woman do you see wearing this collection? Very strong, very confident but importantly with a futuristic perspective about life. She's always looking forward trying to find inspiration to push into the future, and always thinking of how to make her future better
What music are you listening to right now, what is on your playlist? Soul, hip-hop, jazz. That's the music I really like to listen to while I'm creating.
Any favorite artist right now? Jay-Z, Lauryn Hill, Solange, Beyonce.
Any key-note details of this collection? On the suits you will be able to see three buttons, and each button is a different size – and that's kind-of like our signature.
Stockists? The SS18 collection will be readily available to shop next week on the Denibi e-boutique. Anyone located in Barcelona is able to make a personal appointment with Denibi.
Where do you see Denibi in the next five years? We just really want to represent Barcelona. We have such a passion for Barcelona, we'd like our audience to take this as a reference; We would like to represent Barcelona in fashion. Barcelona is very important in art and architecture. We believe that in the future we can bring more attention to Barcelona through the fashion, because Barcelona is a beautiful city. We just want to try out best to represent our city.
When did you start designing? My background is in computer science. Computer Science takes a huge part in designing. I created my first website around 10 years old, so I was always designing – drawing cartoon characters that I liked, and I really started to design seriously about 2 years ago. When I truly started doing fashion sketches, about 2 years ago. I believe in number 3. This is the third season of designing, and I hope that it is the best yet.
Hair and make-up convey the overall look of the Denibi SS18 runway, hair stylist Nelson Vercher gave an overview of the inspiration of hair for the runway looks. "I wanted to create a look that was very young, and sophisticated. Easy, but pulled-together. This look is quite serious up-front, and you have these beautiful braids in the back. I'm using Triple Threat conditioner by Rita Hazan, and a light gel. I really focused on a triangular section around the crown, putting product in the hair to make it quite flat on the top, then doing a simple-over the top braid – I'm calling this 'Tribal Elegance'. For inspiration I was looking at Indigenous tribes and trying to find a texture that wasn't just a beach-easy texture. It's all about indigenous textures for this look."
The newest Denibi collection will be available to shop next week on the e-boutique of Denibi.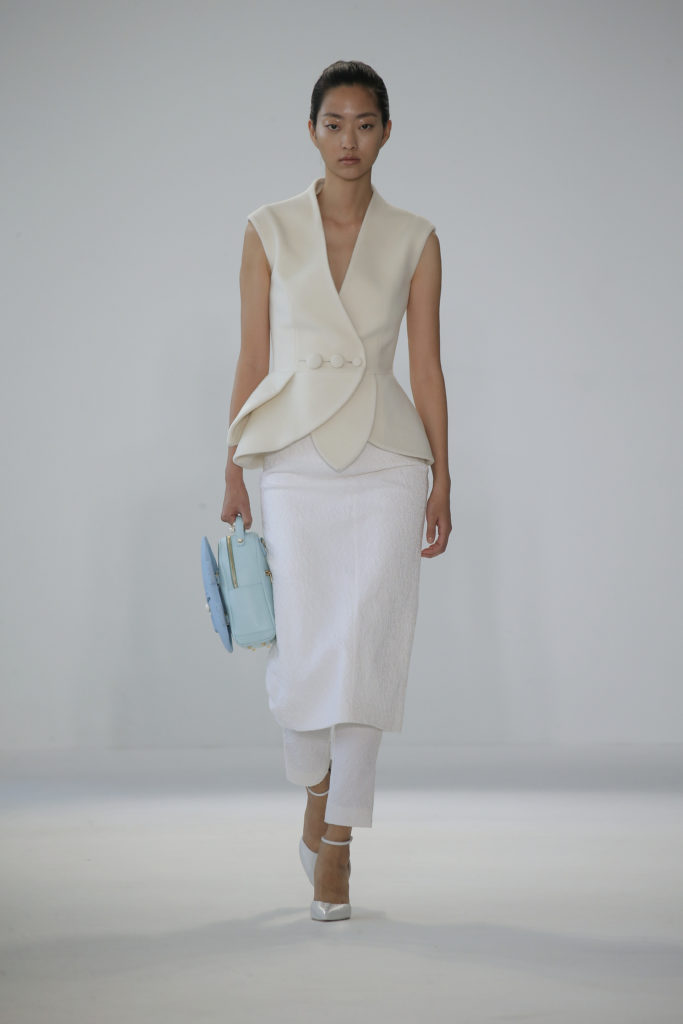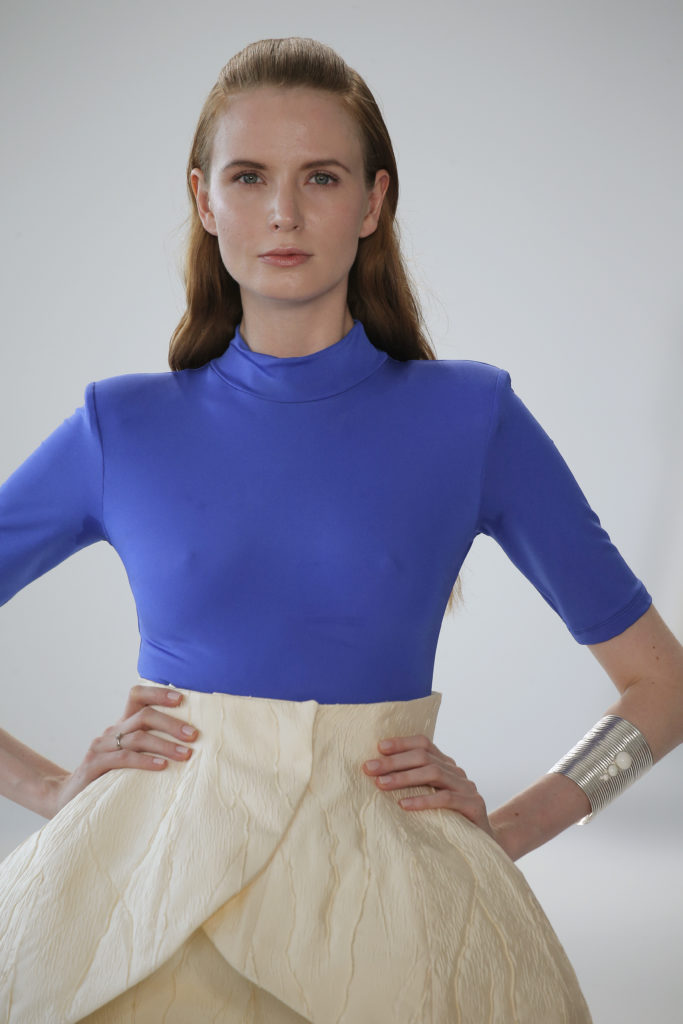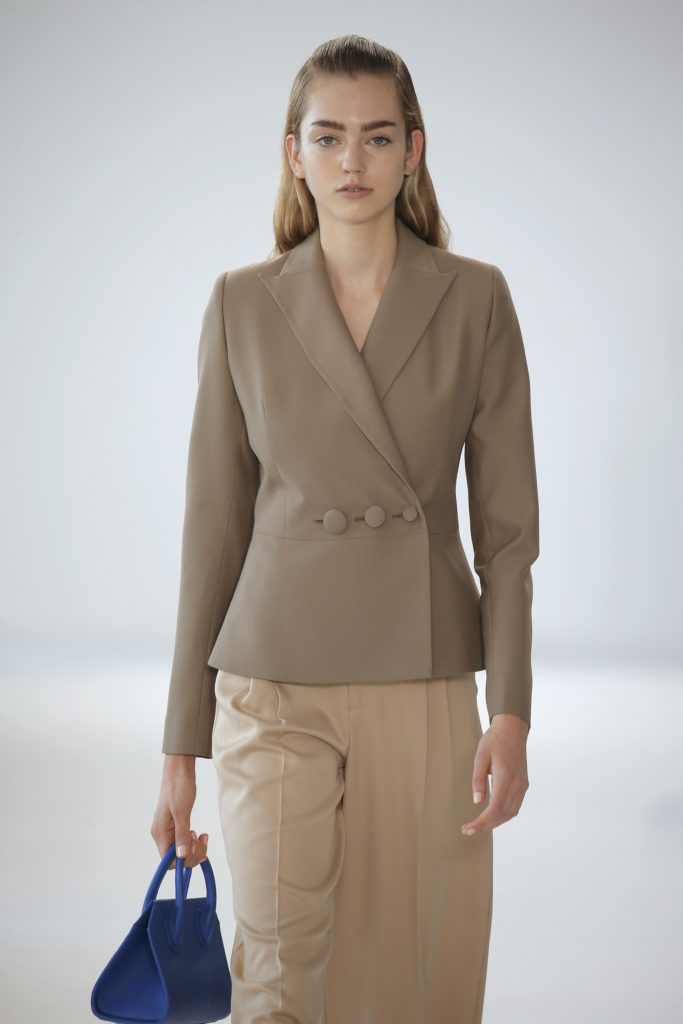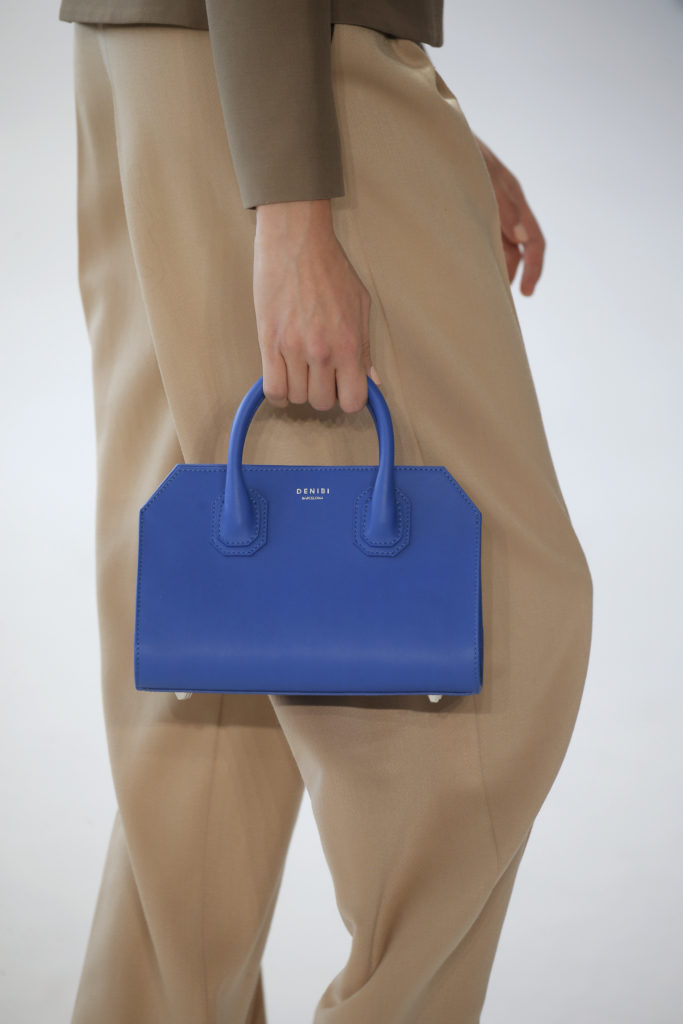 Photo Credits Dan Lecca