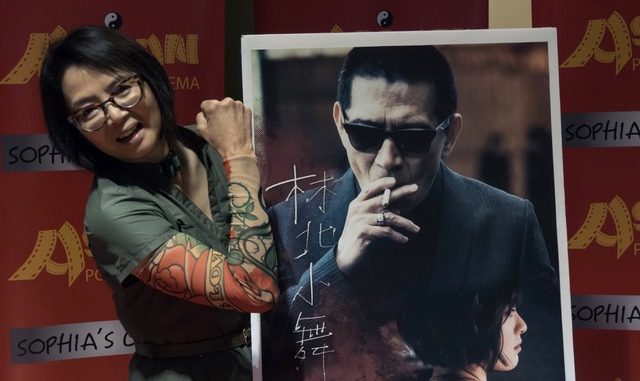 APUC 5 CAPSULE FILM SUMMARIES:
The information contained in these summaries was collated from available PR preview information and WEB research.
 Asian Pop-Up Cinema Season V will run through November 15th, 2017:  (Most films will be shown at AMC River East 21, 322 E. Illinois Street)
Season V introduces 11 new feature films previously entered in prestigious 2017 film festivals (including the Toronto International Film Festival, Udine Far East Film Festival, New York Asian Film Festival and Sundance Film Festival). These films have been intentionally selected for Chicago's audiences.
"This Is Not What I Expected" is a 2017 Chinese romantic comedy. Directed by Derek Hui and produced by Peter Chan, and  starring Zhou Dongyu as a chef at a Western restaurant located inside a hotel and Takeshi Kaneshiro as the hotel's general manager, adapted from the novel "Finally I Get You", by Lan Bai Se.
The plot opens on a secret relationship between the hotel's general manager and the poor sous chef, who loses her position- and her manager boyfriend- in a financial crisis. She then encounters the picky, arrogant and perfectionistic man who is there to take over the hotel, and forms a relationship with him, despite their totally different personality styles. They bond over their love for food.
Critics have said, "The film has its charms, mostly found in the culinary offerings so gorgeously shot they qualify as food porn" and called it "A romantic comedy that's more haute cuisine than romance may seem counterintuitive, but 'This is not What I Expected' reaches its happy ending in a gratifyingly roundabout way. Bright, sparkly and light-hearted, it's the equivalent of cinematic comfort food." It's also been written, "From the sizzling griddle that opens the story to a hallucinogenic trip triggered by blowfish toxin, this engagingly goofy romantic comedy speaks the international language of food."
Screened: Wednesday,  September 27, 2017 @ AMC River East 2, 322 E. Illinois Street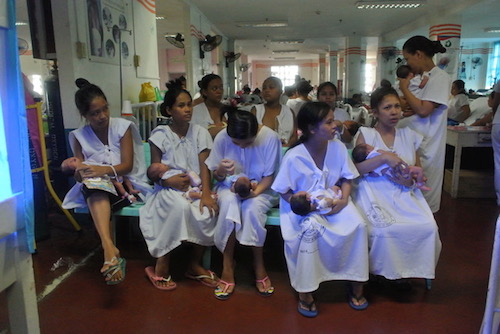 -"Motherland", directed by Ramona S. Diaz, portrays a group of heroines who, critics have written, "are presented with insight and compassion. Their experiences are documented without judgment or condescension while allowing them to convey their own individual perspectives." Critics agree that "Motherland" is an absorbing, intimate, and realistic look at "the busiest maternity hospitality on the planet, in one of the world's most populous countries: the Philippines." In the film, women share their stories with other mothers, doctors and social workers.  In a hospital literally bursting with new young life, the miracle and wonder of the human condition is caught on film. It's been written "Motherland takes us into the heart of the planet's busiest maternity hospital, the viewer is dropped like an unseen outsider into the hospital's stream of activity. At first, the people are strangers. As the film continues, it's absorbingly intimate, rendering the women at the heart of the story increasingly familiar."
Winner, 2017 Sundance World Cinema Documentary Special Jury Award for Commanding Vision. The film will be aired on PBS October 16th.
Screening: Friday, October 13th, 2017 at 10:15am  @ 2641 S. Calumet Ave, Chicago 60616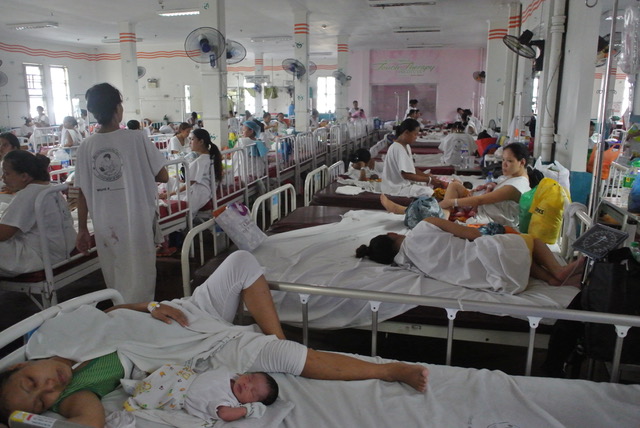 Asian Pop-Up Cinema Season V will run September 20th-November 15th at the AMC River East 21, Tickets are $13.00 for regular screenings and $15.00 for films with directors and other special guests in attendance. Special 2-3-4 Passes ($10 per film) are available for screenings held at AMC River East 21 only.  Patrons can choose 2 Japanese Films Pass, 3 Women Directors' Films Pass, 4 Chinese Films Pass. Senior discounts are available for adults 60+. Students with valid IDs will enjoy free admissions.
To purchase tickets in advance, go to the asianpopupcinema tickets website
To watch the festival sneak peek, go to http://www.asianpopupcinema.org/season-v-announcement
A Q&A moderated by Ron Falzone, Associate Professor, Cinema and Television Arts, Columbia College, Chicago will follow each film.