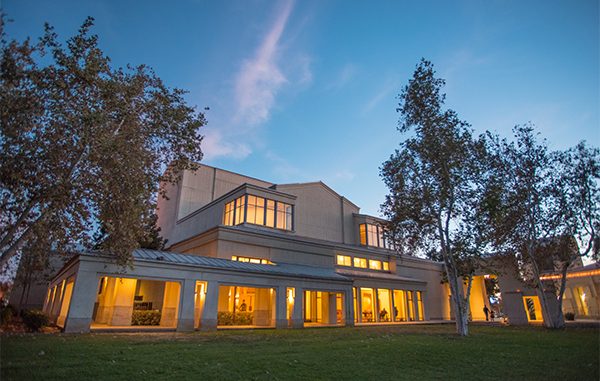 By Kathy Carpenter
In October 1 1994 California Center for the Arts, opened for business. 23 years later they continue their mission
 of bringing people together to discover, create and celebrate both the visual and performing arts. 
Renting the theatre out to theatre groups to ensure the performing arts portion. Recently, the Broadway Theatre Arts Academy took over the center weekend performances of the Little Mermaid. Just when I think I've seen all the youth theatre groups in San Diego County another crops up. If you have not given youth theatre a chance. Take a look. Perhaps a financially cheaper way to enjoy theater. Don't expect much at first but you will be surprised how entertaining these professional groups can be.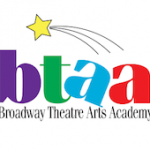 The Little Mermaid was a blast. Ella Levinson, the as Ariel, wow what a voice definitely a strong lead. Brenna Ferris, an equal counterpart as she pulled out the evil as Ursula. Flotsam and Jetsam, Riley Thiede and Natalya Metzger-Key, slithering around as Ursula's minions a personal favorite. The audience favorite, Danny Tragarz playing Scuttle.Alex Bezdeka took on quite a challenge with 78 youth in the cast. Hats off to Sarah Gates  Ms. Bezdeka, and Kristen Bollinger, choreographing with the entire cast in the dance numbers. The show rocked.
Ariel is your typical teenager under the sea. She wants something different in her life and defies her father to go after her dream. To be human. To do so she gives up her voice for three days. In which time she must get the prince to kiss her or lose her voice forever.
I was totally impressed by the backdrops in the show. The cool lighting behind Ursula and the castle backdrop. Professional looking.The costumes colorful, each sister of Ariel's six sisters, Aquata, Adella, Arina, Allana, Arista,and Andrina, and of course Ariel each with a different color or mermaid costume.
I'm definitely looking forward to the btaa next producction. "Into The Woods."Check out website for details
https://www.btaakids.org/
.
As for the California Center of the Arts, Escondido located at 
340 N. Escondido Blvd. Another thing they offer the second Saturday of the month: is Watercolor Pouring and technique – pay what you can day. Check out website.
The Center's unique campus includes a 1,523-seat concert hall, a 404-seat theater, a contemporary art museum, art and dance studios, and a full-service conference center with meeting and banquet facilities. The Center also runs an extensive education program and produces free community events.
Friday, May 4th A Step Beyond and California Center for the Arts, Escondido celebrated the official groundbreaking of the Dave Langlois Children's Center, a multiuse office space serving the youth and families of A Step Beyond. 
A Step Beyond is an after school Creative Youth Development program offering dance training, academic support, and family services to over 140 underserved youth from Escondido and San Marcos.  The ultimate goal of A Step Beyond is to empower underserved youth to transform their lives, families, and communities and to prepare them for college and career.

Upcoming events for the center include: Natalia Lafourcade May 25 – First Wednesdays San Diego Circus Center Presents June 6 – An Evening with Chris Thile June 17.
Tickets 800.988.4253