It's funny how things come together sometimes. I had just come back from a trip to China and was looking forward to my summer trip to Ireland, when my mind drifted back to my trip to South Africa with my dad a few years previously. It was a beautiful trip to remember. I wanted to enlarge some of the pictures we took while at Zulu Nyala, and that is when I came across Paint Your Life.
Paint Your Life can take any picture you want and turn it into a painting. A large proportion of their paintings are re-creation portraits of people and animals, but I really wanted to see a painting of a picture I took of a gorgeous African sunsets on one of our evening game drives at the animal reserve. I was pleased to see that landscapes were an option!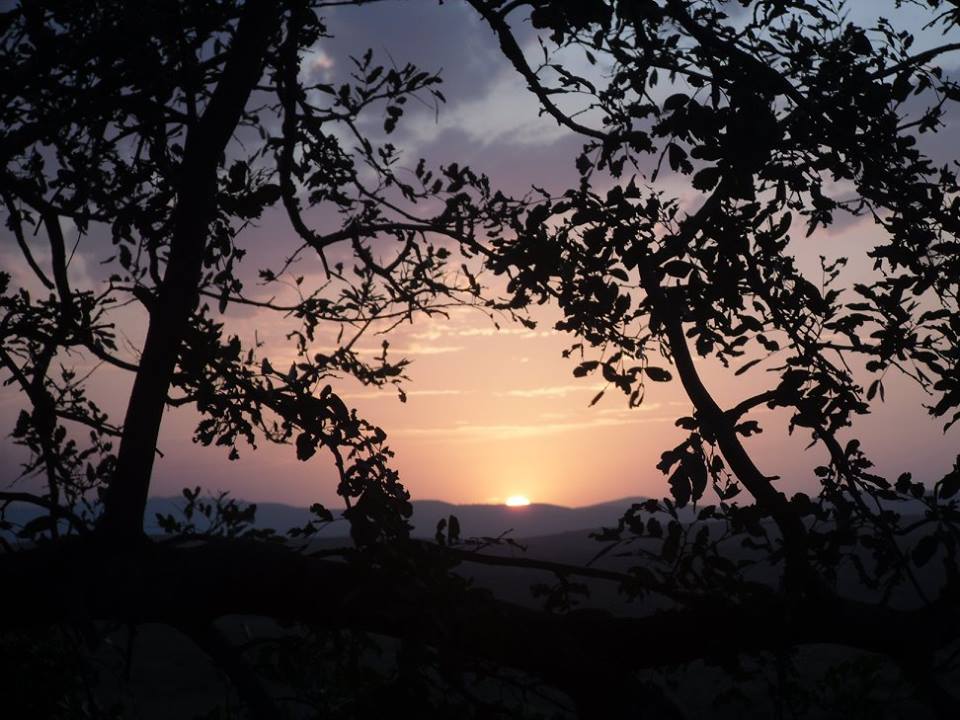 Once you have a picture in mind that you want to order, the process of getting it turned into a painting is simple – you choose a medium, a size, an artist, and then upload your photograph.  The hardest part for me was choosing which medium I wanted them to use. I knew I wanted it painted in color, so charcoal and black pencil were out. I didn't think that color pencil, pastels, or watercolors would be vibrant enough for the African Sunset. That left oil and acrylic. I ultimately went with acrylic because I thought it would bring more of the details alive.  I'm glad of that choice, because it turned out stunning.
Once I decided on acrylic I needed to choose a size. Luckily, I had a spot in mind for the painting so that was easy. I also decided to let paint your life choose the best artist to paint my image instead of scrolling through all their artists. Which turned out fine, Samy did a great job! You can also choose whether you want to have the artist sign the finished painting.
Everything was submitted and ready to go, they didn't need to make any changes on my image but sent me how they saw it anyway, so I could approve of the image before they started painting. A couple days later I was notified that they had begun painting my image. Then waiting game began. The process from uploading my image to receiving my painting at my home was just under a month- which is their normal time frame. They do have express services available, but it will still be at least two weeks, for paintings. Keep in mind paint takes time to dry and they want to make sure it is completely dry before shipping so nothing gets smeared along the way.
Once the image has been painted they will send you an email for you to proof the painting before they ship it. If there is anything that needs to be touched up just let them know. The final task was to choose if I wanted it framed or sent in a tube for me to frame later. Knowing me, it would stay in that tube for quite some time before I got around to taking it somewhere to be framed. So, I checked out their options and prices, found one I liked and decided to have them frame it for me before sending.
If you are looking for the perfect gift, or just want to bring that special photo alive, I would recommend Paint Your Life. Easy, good quality and worth your money!
With holidays coming up now is the time to get your painting started. Often, they have special discounts for first time buyers, and if you get on their mailing list there is generally a coupon attached. (Current coupon valid until Dec 1, 2018 is $50 off with code: christmas50) Don't wait till the last minute for this gift, plan now and give that special someone something they will never forget!
For more information or to order your painting to day visit Paint Your Life online today.
*With the exception of the photo of my dad and I, all pictures were taken by me. The aforementioned image was taken by our game driver on my camera.