Although this article did not originate at Splash Magazines Worldwide, we thought our readers would find the information interesting and helpful. Find out where your city ranks.

Planning to relocate with your favorite four-legged friend (excuse us, family member)? Perhaps you should consider a city that caters to cats and canines, with a little something thrown A Happy Place in for their favorite humans.
More information:https://www.apartmentguide.com/blog/best-cities-for-pet-lovers/
So, what makes these cities so great for pets, not to mention their owners? Think parks galore, ample pet supply stores, all the training and grooming facilities you can wag a chew toy at — and yeah, plenty of vets.
Top 10 cities based on pet businesses per resident
It goes without saying that some of the country's largest cities will probably have the most pet-related businesses. But these areas also have more people.
With that in mind, here's our list of the 10 best cities in the country for pet owners – based on pet businesses per resident.
1. Knoxville, TN
The home of the University of Tennessee takes the top spot on our list of best cities in America for pet lovers.
Does your pup like the water? Knoxville's 4-acre Concord Dog Park includes a doggy dock and river access. You can even take adventurous mutts tubing down theLittle River with you. Landlubbing buddies will find plenty of dog parks where they can stay dry.
Rent in Knoxville is also affordable. It will cost you an average of $852 for a one-bedroom apartment.
2. Dayton, OH
The Birthplace of Aviation has a lot to offer canines with a competitive streak. Sporty pups can run, jump, slash and train at spots like Splash Your Pup indoor dog pool, or the off-leash training area at 3,700-acre Caesar Creek StatePark.
Compared to the rest of the top 10, Dayton also has the lowest average rental prices for one-bedroom apartments at $729.
3. Wilmington, NC
With endless miles of dog-friendlybeaches and historic downtown's Riverwalk along the Cape Fear River (yes, the one from the movie), Wilmington is an ideal spot for coastal-loving pups. Their people may appreciate the city's foray into film and TV – everything from Dawson's Creek and Iron Man 3 toDavid Lynch's Blue Velvet were filmed in these parts.
You and your pets can find a one-bedroom apartment in Wilmington for an average of $1,026.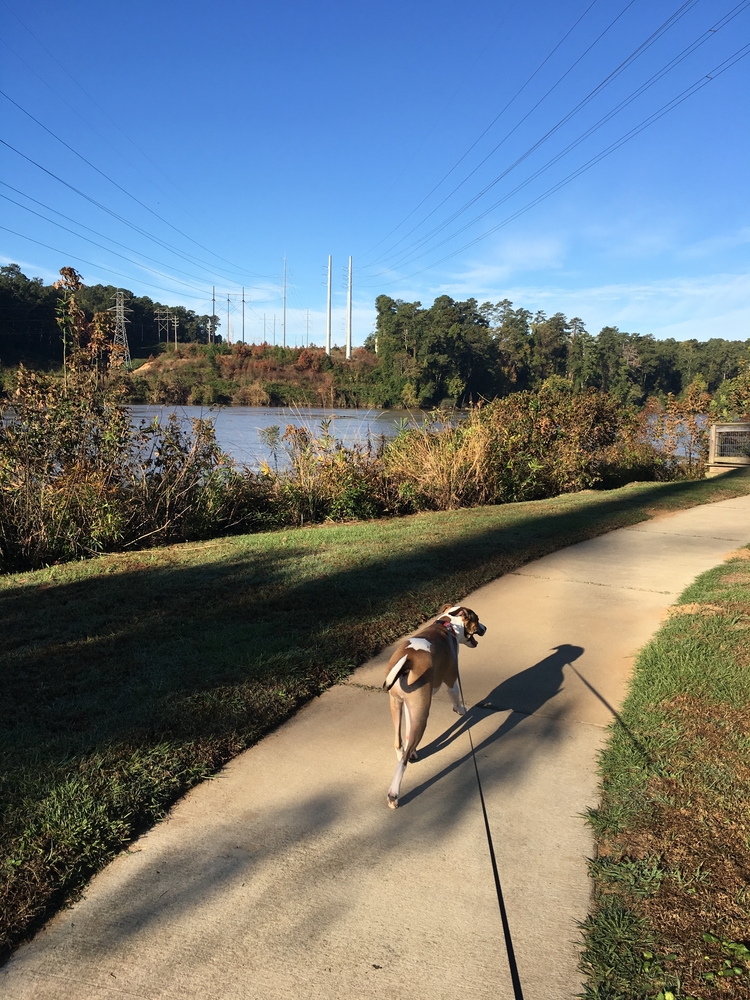 4. Columbia, SC
Southern hospitality extends to those with two legs or four in the capital of South Carolina, where there's plenty of dog-friendly fun. Soak up the history and Southern charm while you and your buddy explore Columbia's lake, three rivers and national park.
You can hang your hat(and your pet's leash) in Columbia for an average of $904 for a one-bedroom unit.
5. Orlando, FL
The home of Walt DisneyWorld is the first of three Florida cities on our list. While your fur baby isn't allowed into the Magic Kingdom, you'll find ample dog parksand a popular 1-mile walking path complete with poop-bag dispensers around downtown's Lake Eola.
An average one-bedroom apartment in Orlando will cost you around $1,315.
6. Scottsdale, AZ
Sunny days in Scottsdale are perfect for alfresco dining, and your best fur friend doesn't have to miss out. You'll find no fewer than 120 dog-friendly restaurants, where pets are welcome on outdoor patios.
Rent for a one-bedroom apartment in Scottsdale will run you and your pets an average of$1,459.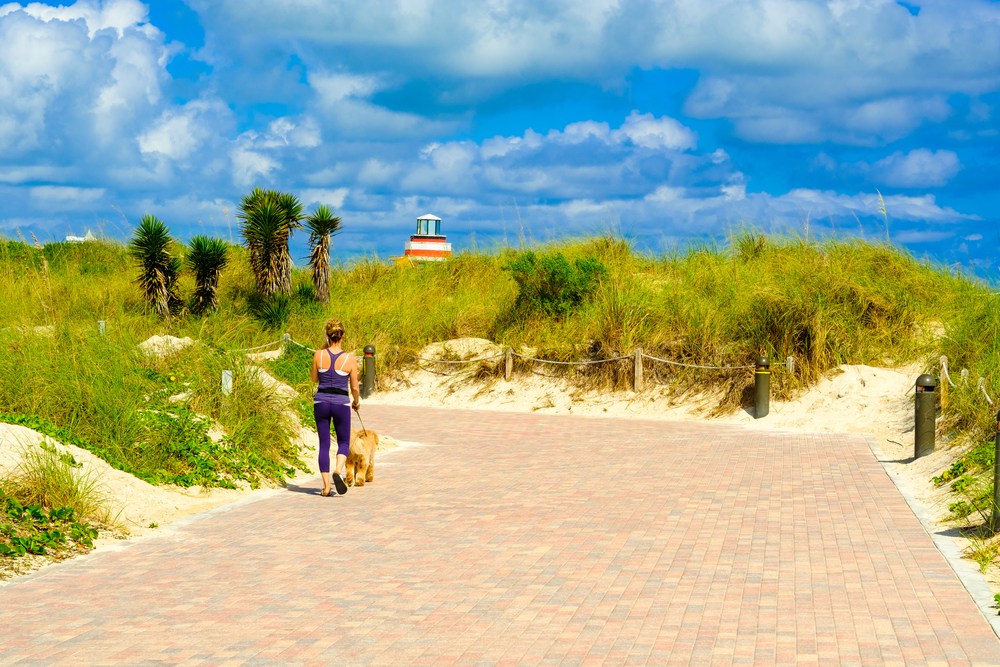 7. Miami, FL
With dog-friendly beaches, a chain of Pet Supermarkets and127 parks, it's no surprise that sunny Miami is one of the best cities in America for pet lovers. You can even walk your pup on the scenic Miami Beach Boardwalk, though they can only sink their paws into the South Beach sand around sundown. You'll also find plenty of pet-friendly apartments.
Not surprisingly, Miami is the most expensive city on our top 10, with an average one-bedroom apartment going for $1,944.
8.Lakeland, FL
Our third Florida city takes the number eight spot, and there's good reason it's called Lakeland. With 38 lakes graced by the city's signature swans, there are plenty of picturesque walking spots. Just watch out for those gators.
More open space isn't the only advantage of being outside of one of Florida's bigger cities. Rent in Lakeland is also affordable – a one-bedroom unit runs an average of $902.
9. Rochester, NY
Nestled up to Lake Ontario, Rochester is bisected by the Genessee River, which boasts three water falls within city limits. There are plenty of trails and green ways to explore, and your pup will get to paw through plenty of the white stuff come wintertime.
Living in Rochester will cost you and your pets an average of $1,188 for a one-bedroom unit.
10. Billings, MT
If you and your pooch prefer wide-open spaces, consider planting some roots in Montana. There's plenty to do in Billings for outdoor enthusiasts of the two- and four-legged variety, plus craft breweries and, perhaps even better, affordable housing –the average one-bedroom unit here is $888.
Photo credit: Apartment Guide
More information:https://www.apartmentguide.com/blog/best-cities-for-pet-lovers/

C