This Ambitious 2019 program series includes: CenterStage, Visiting Masters, Festival HD and world premiere commissions.
The Grant Park Music Festival announces its new Festival Next initiative, a series of programs to reimagine the concert-going experience in the 21st century, launching throughout Summer 2019. This ambitious initiative represents the next stage of the Festival's evolution with four new series: CenterStage, free intimate Sunday afternoon recitals featuring Festival guest artists and members of the Grant Park Orchestra; Visiting Masters, master classes led by Festival guest artists; Festival HD, a multimedia experience with live performance, spectacular visuals and captivating video projected on the giant Millennium Park screen; and world premiere commissions.
Important to note: Grammy Award-winning violinist Augustin Hadelich is not only receiving his Grant Park Music Festival debut this weekend, he's kicking off two Festival Next initiatives: the CenterStage and Visiting Masters series. In fact, there are four opportunities to see Hadelich between this Friday, June 21 – Sunday, June 23, listed below.
Festival Debut – Brahms Violin Concerto
Friday, June 21 at 6:30 p.m.
Saturday, June 22 at 7:30 p.m.
Jay Pritzker Pavilion
Visiting Masters (Free Master Class)
Saturday, June 22 at 11:00 a.m.
Chicago Cultural Center
Claudia Cassidy Theater
CenterStage (Free Recital Series)
Sunday, June 23 at 2:00 p.m.
Jay Pritzker Pavilion Enclosed Stage
CenterStage
New CenterStage concerts offer an intimate experience where audience members are seated onstage in the enclosed Jay Pritzker Pavilion for a special hour-long recital, taking place one Sunday afternoon each month, from 2:00-3:00p.m. All three CenterStage concerts are general admission and free to the public; space is limited, and reservations can be made by visiting gpmf.org or calling 312.742.7647. Concert details:
Sunday, June 23
Augustin Hadelich, violin; Orion Weiss, piano
Beethoven: Sonata No. 4 in A Minor for violin and piano
Debussy: L'isle Joyeuse for solo piano
Ysaÿe: Sonata No. 6 in E Major for solo violin
Adams: Road Movies for violin and piano

Sunday, July 7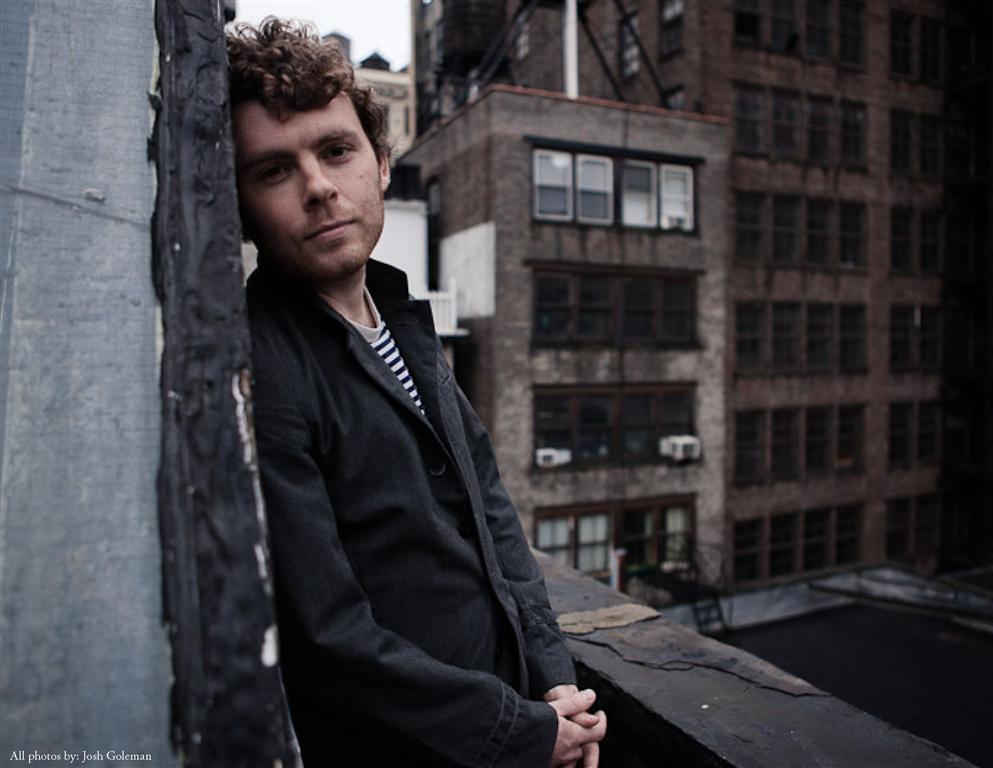 Songwriter Gabriel Kahane takes an unflinching look at America in the wake of the 2016 presidential election, performing songs from his new album Book of Travelers as well as his back catalogue.
Sunday, August 11
Jeremy Black, violin; Terri Van Valkinburgh, viola; Walter Haman, cello; Colin Corner, bass; Andrea Swan, piano
Schubert: The Trout Quintet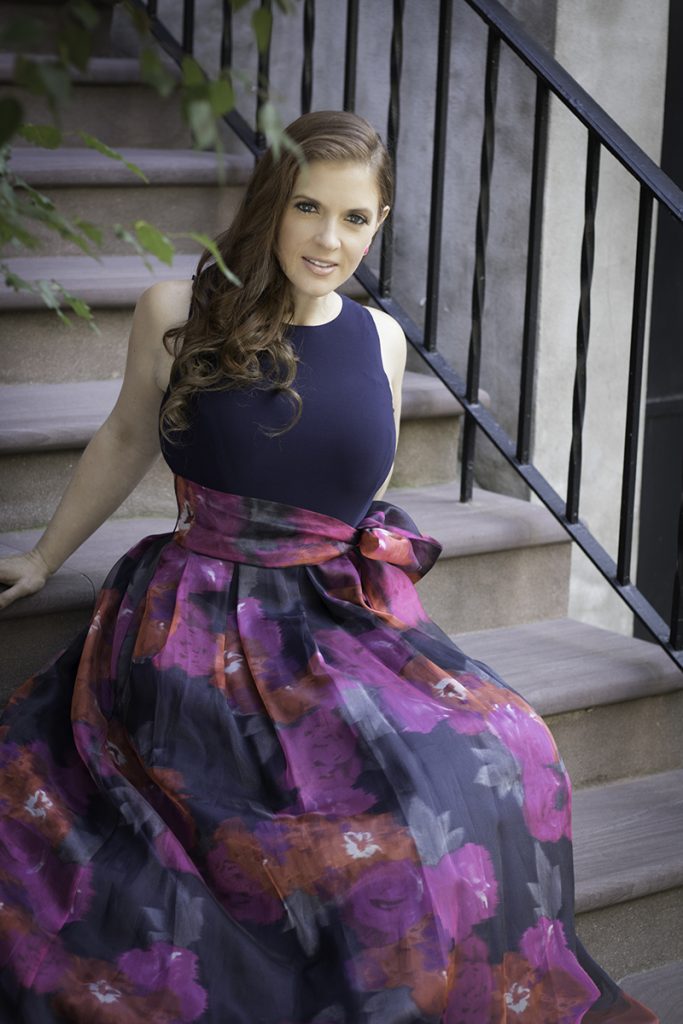 Visiting Masters
The Festival's new free and open-to-the-public Visiting Masters series offers an international line-up of Festival guest artists leading master classes with aspiring young professionals and students from People's Music School, Merit School of Music, Chicago Youth Symphony Orchestras, the American Harp Society and the Festival's Project Inclusion String and Vocal Fellows. The five-class series takes place at the Chicago Cultural Center's Claudia Cassidy Theater (78 E. Washington St, 2nd floor) and includes instruction from Augustin Hadelich, violin (Jun. 22, 11 a.m.); Maeve Höglund, soprano (Jun. 29, 11 a.m.); Yolanda Kondonassis, harp (Jul. 16, 5:30 p.m.); Anthony McGill, clarinet; DeMarre McGill, flute (Jul. 27, 11 a.m.);and Conrad Tao, piano (Jul. 30, 5:30 p.m.).
Festival HD
Launched on Wednesday, June 12 with the Festival's season opening performance of Tchaikovsky Symphony No. 2, the Grant Park Orchestra will augment select performances with spectacular visuals, featuring live performance, stunning images and captivating video on the Jay Pritzker Pavilion's giant LED screen as part of Festival HD. The multimedia Festival HD concerts include: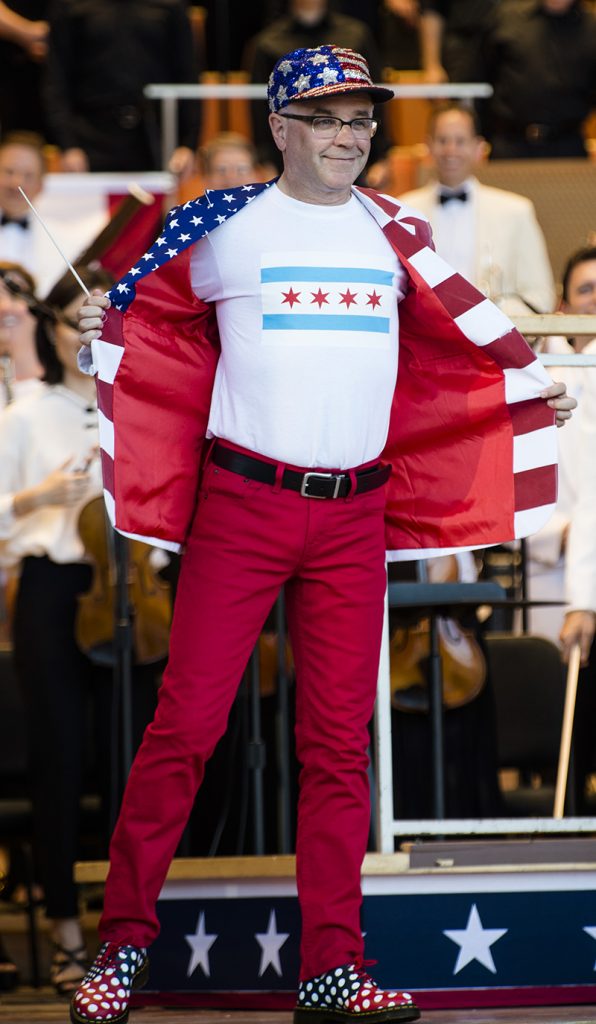 Thursday, July 4; 6:30 p.m.
Independence Day Salute
Wednesday, July 10; 8:00 p.m.
80th anniversary screening of The Wizard of Oz with Grant Park Orchestra providing live musical accompaniment
Wednesday, August 14; 6:30 p.m.
The Flight of the Bumblebee
World Premiere Commissions
Finally, the Grant Park Music Festival expands its commitment to new works with four brilliant world premiere commissions this summer. Weeklong composer residencies will accompany each of these world premieres. Festival audiences were the first to hear Joel Thompson's In Response to the Madness(June 12), a chamber work for the Festival's Project Inclusion String Quartet, and Kareem Roustom's Turn to the World: A Whitman Cantata (June 14-15), a new work for orchestra and chorus; Festival audiences will be the first to hear Stacy Garrop's Shiva Dances (June 21-22), a new work for orchestra, and Lori Laitman's Hands (July 18, 22), an a cappella work for chorus.

About Grant Park Music Festival
For more than 80 years, the Grant Park Music Festival has been Chicago's summer musical sensation, demonstrating that classical music, performed by a world-class orchestra and chorus can have a transformative impact on the city. Showcased in the city's most spectacular setting, the Festival continues to be the summer gathering place for all of Chicago. The Jay Pritzker Pavilion in Millennium Park is the official home of the Grant Park Music Festival, with free seats available for every concert. The 2019 season began on June 12 and runs through August 17.
The Festival is led by Artistic Director and Principal Conductor Carlos Kalmar, along with Grant Park Chorus Director Christopher Bell, Grant Park Orchestral Association President and CEO Paul Winberg, and Board Chair Stephen Smith.
The Grant Park Music Festival is presented by the Grant Park Orchestral Association with key support from the Chicago Park District and the Chicago Department of Cultural Affairs and Special Events. The Festival gratefully acknowledges the generous support from its 2019 sponsors: AbelsonTaylor, American Accents Series Sponsor; BMO Harris Bank, Festival HD Series Sponsor; William Blair, Classic Series Sponsor; Fairmont Chicago Millennium Park, Official Hotel; Macy's, Official Picnic Sponsor; CIBC USA, Concert Sponsor; and ComEd, Concert Sponsor; with additional support from Paul M. Angell Family Foundation, Walter E. Heller Foundation, Julius N. Frankel Foundation, MacArthur Foundation, Sage Foundation, the National Endowment for the Arts, and the Illinois Arts Council Agency.
The Festival is grateful for the generous support it receives for Festival Next from BMO Harris Bank, Julius N. Frankel Foundation, and the Walter E. Heller Foundation.
For more information about the Grant Park Music Festival, including membership, One Night Passes and group seating, visit gpmf.org or call 312.742.7647. For additional information, visit the Grant Park Music Festival Facebook page or follow the Festival on Twitter @gpmf.
Photos: Courtesy of the Grant Park Music Festival