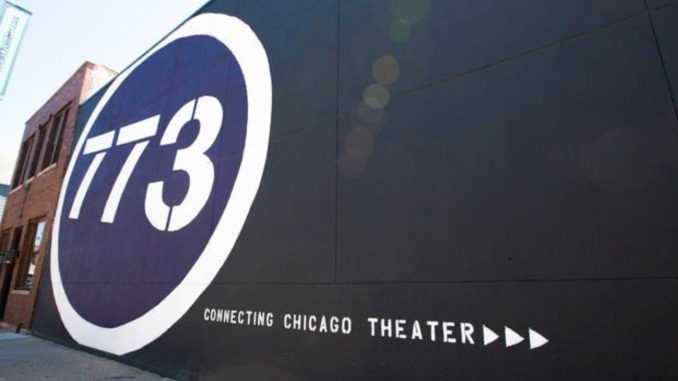 Chicago Splash Magazine recently had the opportunity of interviewing Maurice D. Proffit who the Founder and Creative Director of B-Side Studios LLC. Read on to find out what he does.
What exactly is B-Side Studios?
B-Side Studios is an independent entertainment platform based here in Chicago, IL whose primary focus is on granting independent artists a very strong sense of exposure. While many entertainment platforms hold a similar objective there are times when those platforms may have a clientele that is on a larger scale and the attention may naturally shift. Here with B-Side, we put forth a strong concentration of equity to ensure that artists of ALL levels are handled equally. Whether it be via exposure, compensation or education, it is important that each and every artist that comes on board for a project, leaves feeling artistically fulfilled.
Interesting concept for an entertainment company. What motivated this idea?
Personally, I've been on the receiving end (on SEVERAL different occasions) of seeing how imbalances the industry can be towards artists. Much opportunity over there, but limited opportunity over here for a variety of reasons. Lack of experience, not a big enough name, connections are limited, not industry enough, etc. Many of those plights are not the artist fault, but it comes off as if it is. B-Side's objective is to eliminate those roadblocks and instead create an environment where even if you don't know anyone on the scene, but you want to be a part of this, you always have a place here to grow.
Do you have an example of how this works?
Absolutely. A long-time friend of mine has an aunt that I've known since HS and she's pretty much an aunt to me as well. She's a retired officer from the Chicago Police Department, was on the force for about 35 years or so. She always supported and came to my live theatre shows and one day she told me she always wanted to give acting a shot. Without hesitation, I told her that I'd love to cast her in my next show. Here is a 60-year-old woman that has ZERO experience in acting but wanted to fulfill a dream of hers to perform. We brought her on board, gave her the proper training and put her with the right people and came out absolutely loving it. That first step that she took has now landed her on a TV series on Amazon Prime. She is the golden example of it never being too late to pursue your dreams and in addition, I can proudly say that B-Side was glad to take her onboard and help her bring out that artistic side.
That's a great story! Do you two keep in touch?
Thank you. And absolutely! We were just having drinks some weeks ago talking about how abysmal the Bulls season was. Hopefully there is a turnaround with Levine and them! Hahaha!
That's great. So, tell us about this new project. This is a new venture for you, correct?
Correct. Typically, B-Side concentrates mainly on Theatre and Film. I have written, produced and directed around 20 projects. I have a series on Amazon Prime, a nominated short film and were wrapping on a feature that we're looking to premiere next year so needless to say we've been busy on the forefront. However, I've always wanted to put on a stand-up comedy show. Stand-up comedy, to me, is one of the greatest and oldest forms of art in mankind, that still stays true to its original base and that is just a simple mic and a crowd and people leave with the best feeling. And comics are pure masterminds in terms of not only what they are saying but their delivery as well. Being able to command a room full of people who are just marveled by your presence is truly amazing and I've always been a fan of it. I think mainly because I always THINK I'm funny, but I'm not, so I just accept the fact that I'm corny and that makes me enjoy true comedians even more, because I know this is an area that I can never do, but I enjoy it! Hahahaha
So, even though you can't do it yourself, given how much you love it, you feel confident that you have a good eye for it?
You literally took the words out of my mouth. Yes! Not to pat myself on the back, but I have a strong confidence in how I cast actors and being sure to place them within a role that I feel will not only be a natural mesh for them but will challenge them as make them better as well. Casting is extremely strategic and putting this comedy show together is no different. I wanted to do a show that showcased a very eclectic group of some of the most talented and funniest comedians/artists that this city has to offer. Therefore, it's titled "606 MANIA" and when you look at the lineup, its 7 artists of color, 5 women, 2 men. It truly is a beautiful mix of talent providing different stories and perceptions of their lives. It is this mix that makes the city of Chicago as beautiful as it is.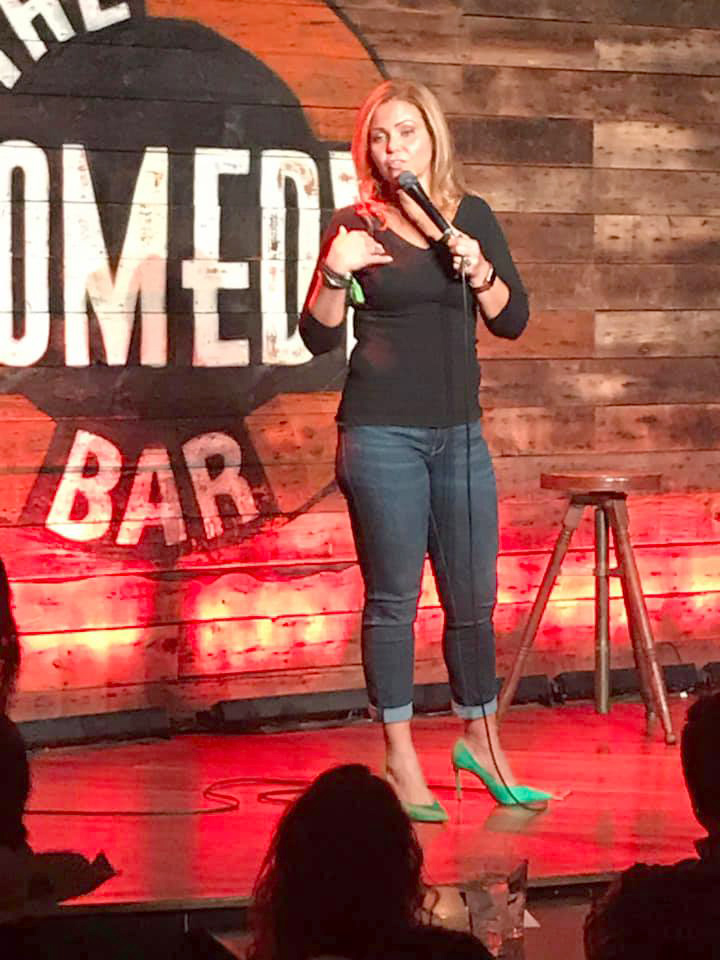 Tell us a little more about the talent. Who will be performing in your show?
Connecting back to the objective of B-Side Studio, the show is demonstrating the range of experience. This show has a couple of newbie artists and includes artists that have performed globally.
Wow! That's impressive!
I'm trying to tell you; this line is NO JOKE! Teresa "T-Bizzle" Johnson is the emcee of the evening. She is without question the funniest woman on the south side of Chicago and a friend of mine. Mona Aburmishan is one of the biggest names in the Chicago comedy scene. Just this year alone, she performed in south Africa and just came back from London as well. She is amazing. Madeline Figueroa is another big time Chicago name that has been on the scene for a while, I saw her perform a year ago and immediately was drawn to her. KC Omega has been ripping it up on the open mic circuit here in Chicago, and he has this hilariously unapologetic way of getting his material across. Benita Santillanes is such a well-rounded talent that is ironclad strong in so many areas of art, she always brings something special to the table. Roxy June Ghamgosarnia has been deeply connected to all levels of theatre, so she knows the stage exceptionally well and has been doing Second City training. And last, but certainly not least, Mr. Ruben "Baby Horchata" Ramirez. He's relatively new to the stand-up world, but every time he has an audience (whether it be via comedy and/or film) he ensures that he leaves a lasting impression and 606 MANIA is no exception.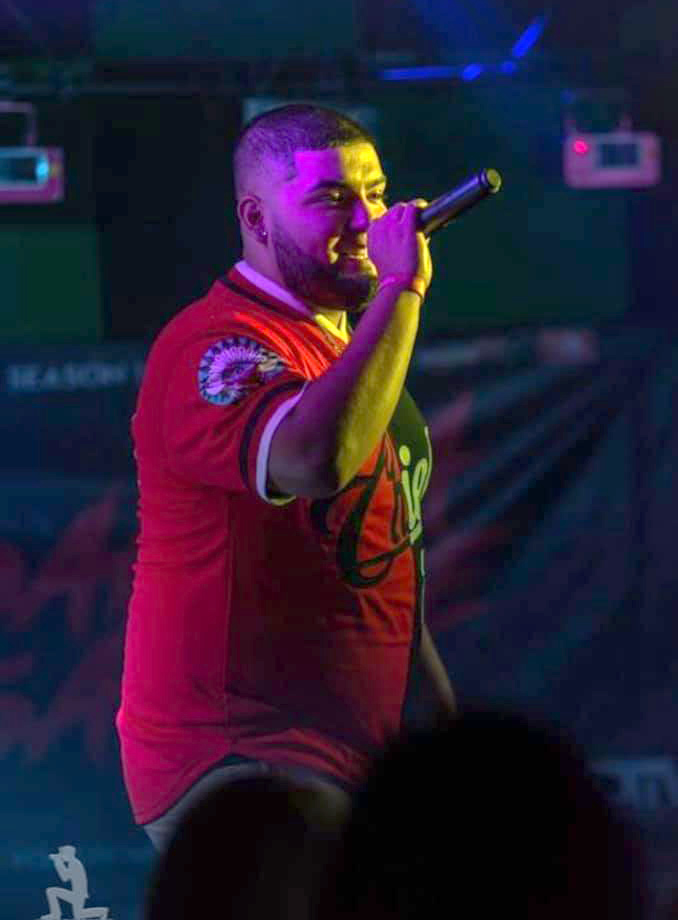 This sounds like a great lineup.
This line up is so strong that this is what people will be talking about weeks after it's said and done. And I'm not just saying this because it's our event but I'm saying this because this truly is the Avengers of Chicago Stand-up Comedy and September 13thwill show this.
"Avengers" Huh? So, who's Captain America?
They're ALL Captain America. They're ALL the Hulk. They're ALL Iron Man. They're All Black Widow. That's how strong they are. Not even Thanos wants this smoke from them hahaha.
That's refreshing! So how can people get a chance to see this show?
Come out to Stage 773 located at 1225 W Belmont Ave, Chicago, IL 60657 on Friday September 13that 8pm. Tickets can be purchased on their website Come out, have a drink at the bar and come into the Cab theatre for a night of endless laughs. You can find me directly on Facebook or the B-Side Studios Page:  You can also find me on Instagram at mrproffit . Come out laugh and say "HI" as well! I hope this show will  be the first of MANY that we can do for the hard working people of the City of Chicago.
Sounds great! Thank you, Maurice, all the best.
No, THANK YOU Chicago Splash Magazine! As always, you guys are truly THE BEST! 
Photos: Courtesy or Maurice Profit