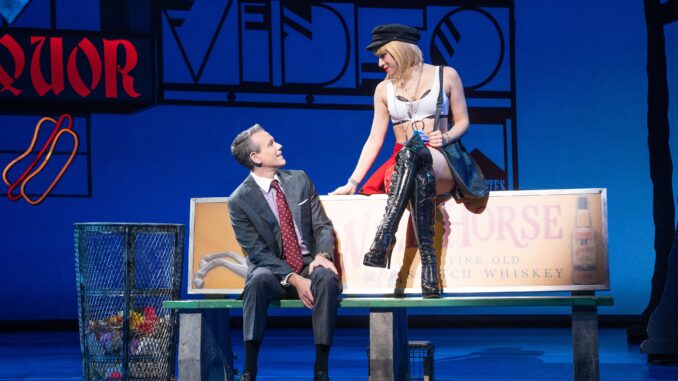 By Gerry Barker
WEST PALM BEACH – It's safe to say any fan of romantic comedies has seen "Pretty Woman" multiple times. Pam confesses she can almost say the dialogue along with the characters. Almost 30 years after its 1990 release, the blockbuster hit made its Broadway debut as a musical in 2018, and last night, started a limited, one-week engagement at the Kravis Center for the Performing Arts.

Led by Jessie Davidson, playing prostitute Vivian Ward, who is outstanding, and Broadway veteran Adam Pascal as wealthy businessman Edward Lewis, the stage version captures all the iconic scenes from the movie, showcased in songs written by Bryan Adams and Jim Vallance.

The two leads are given strong support by Jessica Crouch as Kit De Luca, Vivian's confidante and friend, Travis Ward-Osborne, with the dual role of "Happy Man" and the hotel manager, Mr. Thompson, and Matthew Stocke as Edward's lawyer, Philip Stuckey. An audience favorite was Trent Soyster as Giulio, who provided comedic moments as a staffer at the Beverly Wilshire Hotel.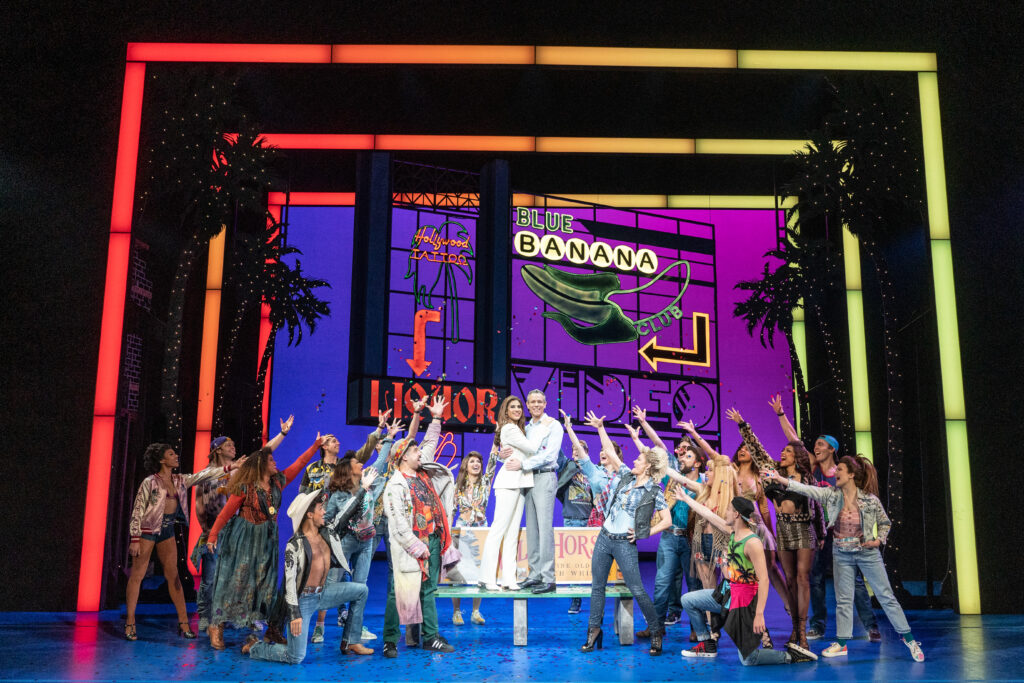 Kudos also to the talented ensemble who make the big production numbers, like the opening "Welcome to Hollywood" shine. Speaking of shining, high marks also go to production and lighting, effectively transporting us to Hollywood Blvd., the Beverly Wilshire Hotel and Rodeo Drive.

In that regard, one of the show's high points is the scene where Edward and Vivian attend the opera. Not only is the opera house cleverly represented, but also genuine opera singers are featured, not to mention Vivian's red dress was spot-on and Ms. Davidson glowed wearing it.

Another highlight was the high-energy, "Don't Forget to Dance," where Mr. Thompson gives Vivian ballroom dancing lessons. It made me want to join them on stage so I could get a few pointers myself.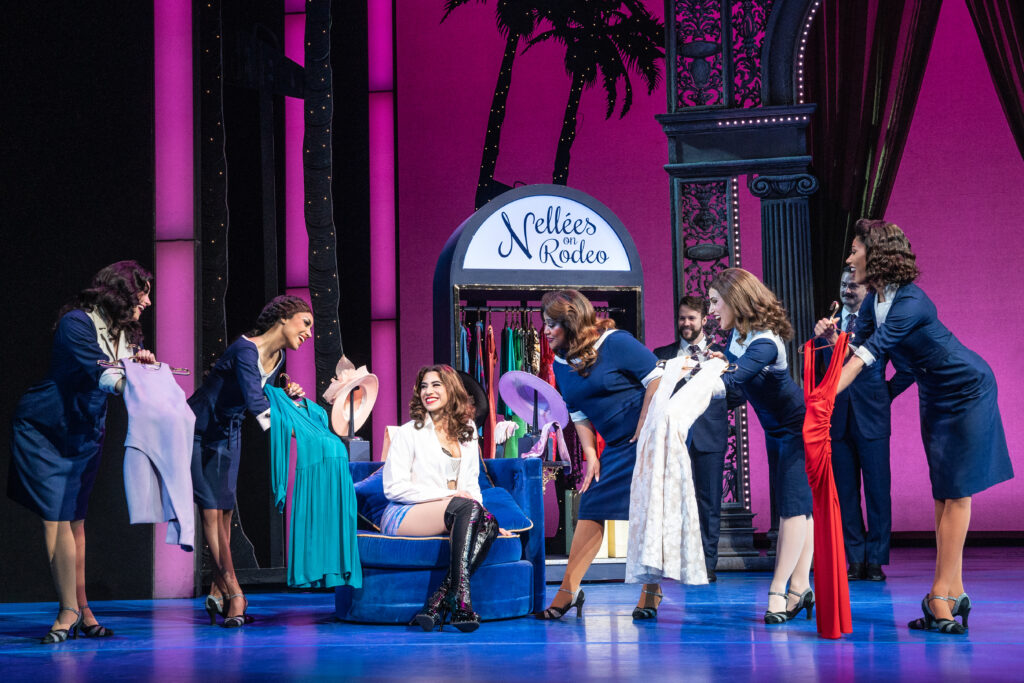 There's also everyone's favorite moment when Vivian gets snubbed trying to shop at a Rodeo Drive store .As she famously tells the clerks later, "Big mistake."

Of course there are minor changes from the movie, mostly to accommodate the stage versus the screen. But in one case, they updated the scene where Stuckey, the lawyer, attacks Vivian in the hotel room. In this version, Vivian lands the punches and thwarts his advances. You go, girl.

By the way, don't go expecting a heavy dose of Roy Orbison's song, "Pretty Woman." We got a few seconds of it from a guitar player between acts. What's up with that?

If you go, pay close attention to the bench on Hollywood Blvd., with an advertisement promoting the Wild Horse bar. At the close, it plays a small but pivotal role as Edward woos Vivian, standing above the stage in her "castle."

In any event, it is fun, and spirited, and gives audiences a reason to believe fairy tales do come true all over again

"Pretty Woman" is at the Kravis through March 12. To purchase tickets, go to kravis.org, visit or call the Kravis Center Box Office (561) 832-7469 during regular box office hours Monday through Saturday from Noon to 5 p.m.