AMT Theater will debut the new musical, On The Right Track, with music by Al Tapper and a book by Tony Sportiello; it will be directed by celebrated Mexican director Mauricio Cedeño with music direction by Katie Coleman. The show will star Dana Aber (Off Broadway: An Unbalanced Mind), Cody Gerszewski (New York: A Gentleman's Guide to Love and Murder), and David L. Murray Jr. (Recent: The Mountaintop, Songs for a New World).
On The Right Track tells the story of three separate couples traveling on board a magical train, each at a turning point in their lives. The Conductor is the narrator and mystical figure in their lives who steers them in different directions but allows them to choose how events will unfold. Ultimately, none of them will be the same as when they began the journey.
The piece is a direct descendant of "The Twilight Zone," the popular TV series of the late fifties and early sixties. These are three short stories, magical in nature, concerning people who need to make a decision…a decision that will affect the rest of their lives. While supernatural forces are sometimes at work, it is ultimately the individual who causes the outcome of each piece.
"We are thrilled to have assembled such a fantastic team of artists to take this journey with us for On The Right Track. Al and I have been working on this project for a while and cannot wait for the audiences to take the trip with us." AMT Artistic Director, Tony Sportiello.
Tapper was a successful composer/lyricist who already had a few shows under his belt (ImPerfect Chemistry, David) when he met Tony Sportiello. Tony was a producer who loved musicals but had no musical talent to speak of. In 2008 Tony agreed to produce Al's Musical in development Sessions, a show about group therapy for which Al wrote the book, music, and lyrics. Sessions ran for more than 300 performances at the Algonquin Theater on 24th Street before moving to Guadalajara, Mexico, where it won Best musical. They have subsequently presented An Evening at the Carlyle, National Pastime, Paparazzi and are working on a new comedy entitled Upside Down.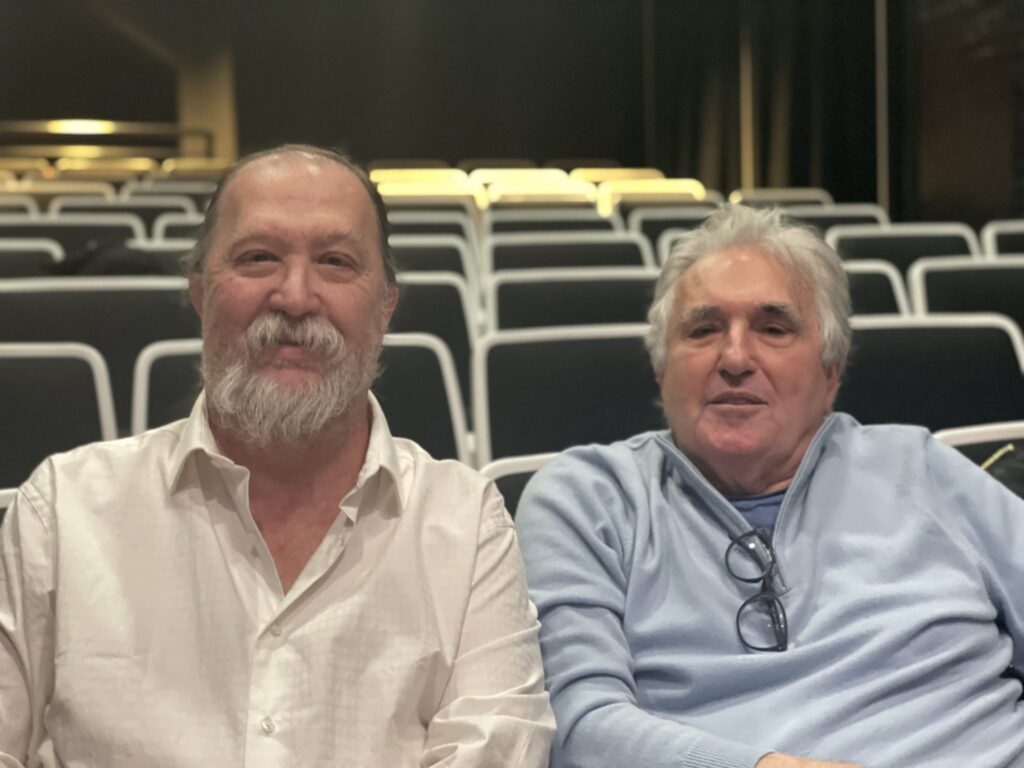 Together, this winning team has produced over a dozen shows, readings, and revues in New York since beginning their collaboration in 2008 before opening AMT Theater last year. The Off-Broadway theater venue is located at 354 West 45th Street in Hell's Kitchen in Manhattan. As Sportiello says, "We were constantly subjected to the rules and regulations of the landlords. We thought it was time we made our own rules and regulations."
On The Right Track
Begins on April 5 – May 11, 2023
AMT Theater is located at 354 West 45th Street.
The performance schedule is as follows:
Tuesdays, Wednesdays, and Thursdays at 7 pm, Wednesday matinee at 3 pm
The running time is 90 minutes with no intermission.
Tickets can be purchased by going to amttheater.org
PHOTOS COURTESY OF AMT