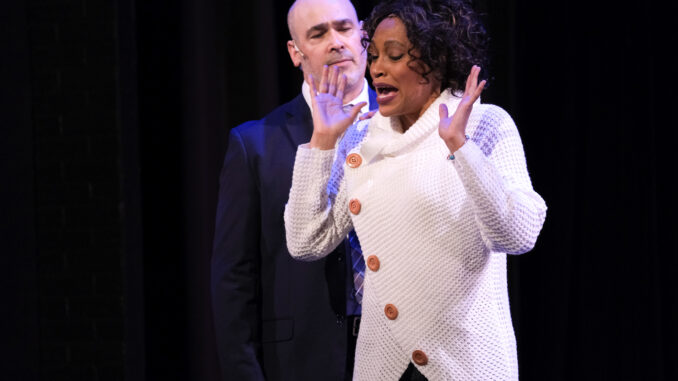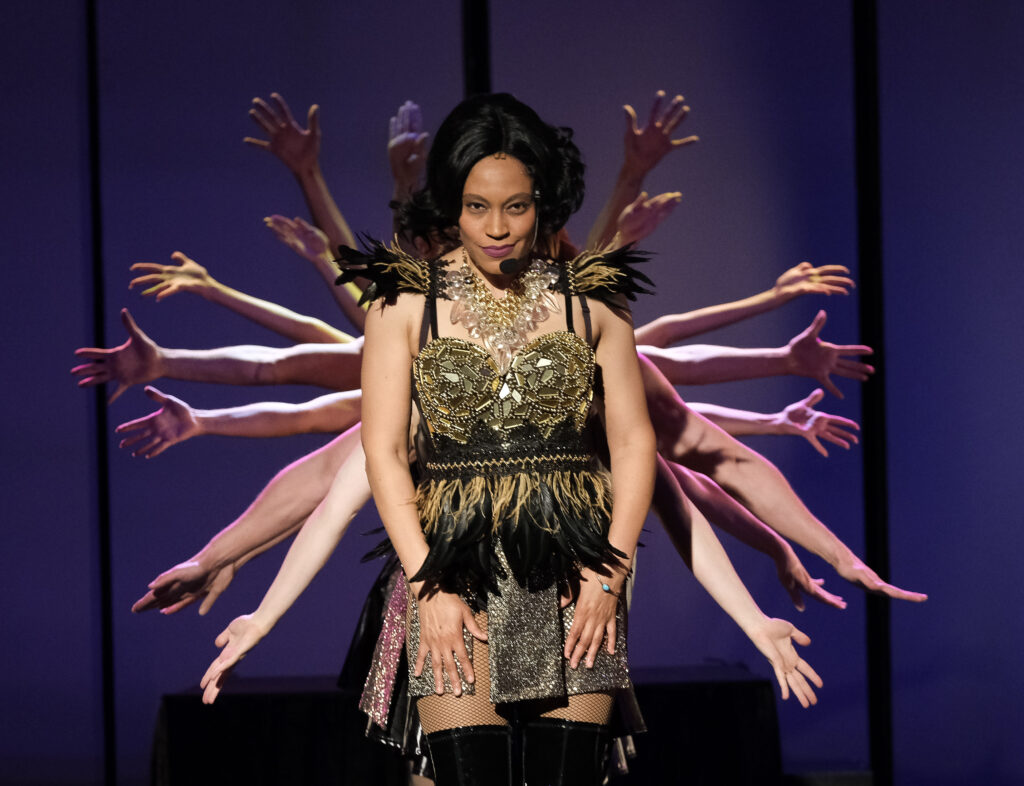 By Kathy Carpenter
As Whitney Houston once said, "I believe music has the power to change the world." The Welk Theatre's production of "The Bodyguard The Musical," with a book by Alexander Dinelaris based on the Warner Bros. ,film by Lawrence Kasden, is a testament to this power. Directed and choreographed by Corey Wright, with Lyndon Pugeda as music director, the musical is a triumph of music and emotion, with a superb cast, incredible music, and a thrilling and heartwarming story.
Based on the 1992 film of the same name, "The Bodyguard The Musical" follows the relationship between Frank Farmer, a former Secret Service agent hired to protect superstar singer Rachel Marron, who is being stalked by a dangerous fan. As Frank gets to know Rachel, he falls in love with her, but must balance his feelings with his job of keeping her safe.
If you loved the film, you won't be disappointed by the live musical adaptation. Even my skeptical plus one was won over by the memorable performance, which brought a level of closeness that a movie can't match.
The musical features hit songs from the film, such as "I Will Always Love You," "I Wanna Dance with Somebody (Who Loves Me)," and "How Will I Know," which are beautifully performed by the cast and bring the story to life.
The powerhouse vocals of Daebreon Poiema as Rachel Marron and Patricia Jewel as her sister, Nicki Marron, are truly unforgettable, and their brief duet during "Run to You" was pure magic. Lance Arthur Smith takes on the role of Frank Farmer with charisma that would make Kevin Costner proud, and Faizio Mahalingram shines as Rachel's son, Fletcher. The rest of the cast fits nicely into the story, and the eight dancers add the Vegas appeal and Broadway glamour.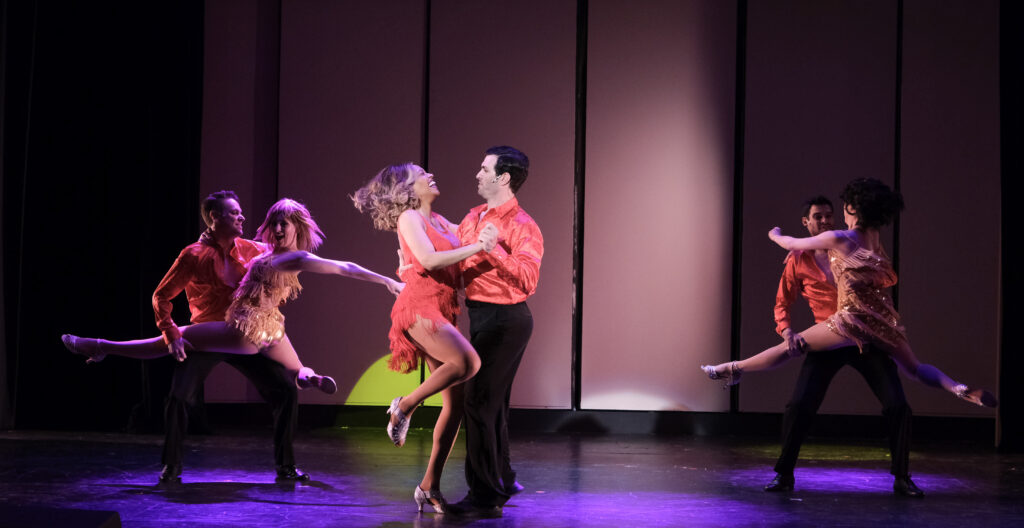 The stage set, mostly movable panels with projected images, enhances the theatergoers' experience, and the glamorous, sparkly costumes befit a superstar icon.
The story of "The Bodyguard The Musical" is both thrilling and heartwarming, a tale of love, loss, and redemption that will stay with you long after the show ends.
If you're a fan of Whitney Houston, the film "The Bodyguard," or simply great music and storytelling, "The Bodyguard The Musical" is a must-see, truly an unforgettable experience.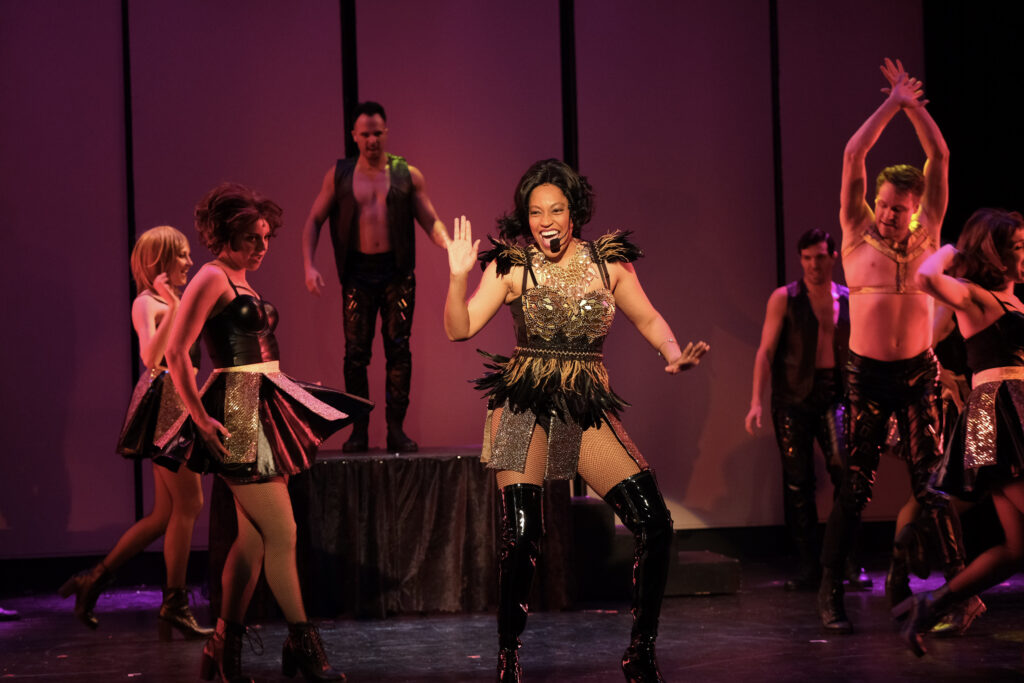 Welk Theatre
April 15 – June 11, 2023
call 1-888-802-7$69 or 760-749-3448
email WR**********@VA**********.COM
Welk will present two more Theatre productions in 2023 –
Monty Python's
Spamalot
9/09/23 – 10/29/23
And Elf The Musical during the
Christmas Season